Author | Speaker | Cultural Architect | Poet

"His words leap from the pages and empowers all who reads them, a royal feast of words served by one of America's finest poets."
Father Amde Hamilton

- of The Watts Prophets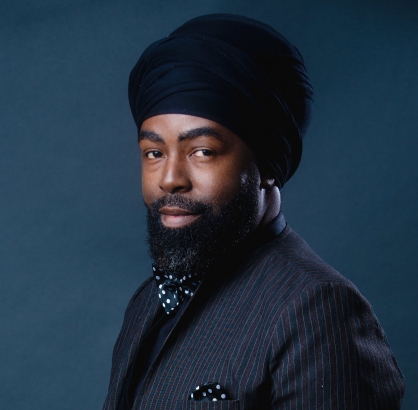 "My art explores the reflection the struggle see's when gazing into a body of water, the face of the people, the sky, the birds, and the crooked smile on the clouds. I am this, and much more, and my work aims to express why!"
- Oshea Luja


Oshea Luja is the Artistic Director of Still Waters Network, the Producer of the Still Waters Experience, and co -founder of the literacy-rooted Still Waters Writers Workshop. A renowned poet and producer, he is a 2015 and 2017 Village Award Recipient from the Villagers Hall of Fame Awards Foundation. Oshea co-founded Vibrations Holistic Center in Inglewood CA, which offered cultural classes, lectures, workshop and over 75 different types of healing teas and a full line of natural hair and skin-care products he co-produces called Subtle-Tiyes, aimed to beautify from the inside out. He has since opened up The Balance Portal, a private practice in Southern CA, where he expanded their product line and now teach workshops on life-purpose alignment and soul work.

Oshea, known artistically as Food4Thought, is a visual, musical and literary artist, that has presented art on a world-class level over an extended period of time. He's directed and produced the stage play "Smoke", written by Ernie De Silva, co-produced and directed "Time with The Masters of Rhyme" A Watts Prophet and A Last Poet, co-produced, directed and starred in the production"Big City Bright Lights" and is currently touring with the theater production "The Fertile River" written by Vincent Terrell-Durham and produced by Alton Patton. A pivotal moment in Oshea's work, was when he produced and directed the "50th Golden Anniversary of the critically acclaimed 1965 Watts Writers' Workshop." in 2015, at Cal Sate University Dominguez Hills in Carson California. This historic event brought together many of the legendary Watts writers that have not seen each-other in over 35 years.

Coined the "prince of poetry" by the late great Leimert Park Poet Dee Black, Oshea's extremely potent spoken word delivery is like an iron fist inside of a silk glove. As a poet, Oshea has been a longtime member of The Anansi Writers' Workshop at the World-Stage in Leimert Park. CA. His first poetry collection, "Royal Feast, A Literary Recipe", is an ode to his Watts CA. upbringing. As a teaching artist, Oshea enjoys working with youth and elders, linking these generations together to better inner-stand the human experience. Oshea has a special gift of utilizing creative expression to promote the innate greatness that resides in all beings. A Watts CA, native, Oshea's passion is reclaiming Watts' storied history through art, culture and education.

Oshea has wrote, edited, added an introduction and are co-authored over 20 manuscripts. He's the author of Royal Feast - A Literary Recipe and co -author of Internal Balance - Would You Marry You? He has added introductions to Try Walking A Mile N My Socks - By Melanie Luja, Sounds from the Waters - A poetry Anthology - by The Still Waters Collective, Singing Ink - A poetry Anthology - by The Owls and Articulate Scars - comfortable silences and reluctant tears - by Derek Brown, to name a few. He is the co-founder of Still Waters Publishing, a small press based in Los Angeles CA. that focuses on Poetry, Non-Fiction, and History, particularly works that have an edge to them, or are completely distinct from works published by most large commercial presses. Oshea's long awaited epic book, Watts Conception & Misconceptions, (1892 - 1992) is due to be release the fall of 2019.

Oshea has also found time to become a soul work practitioner in the fields of spirituality, health and balance. His rite of passage has not been a cake walk, humbly studying under the tutelage of author, poet, and priest Father Amde of the legendary Watts Prophets, award-winning documentary filmmaker, author, and poet S. Pearl Sharp, and The Grandfather of Rap and acupuncturist Dr. Jalal Mansur Nuriddin of the legendary Last Poets, to name some. As a non-denominational minister, Oshea is sought after to facilitate weddings, funerals, rite-of-passage ceremonies, and many other sacred rituals throughout the year. Oshea's research and life experiences have cultivated a unique philosophy that celebrates internal balance, suggesting that everyone has the innate ability to experience love inwardly, and the awareness of this actuality triggers an opening to explore love's trajectory.

Some of Oshea's work includes (CDs): Full Course Meal (2007); Introducing Lukuma Kwa Luja (2009); The Darker Brother Revisited (2014); and The Love Lock (2015). (Theater Plays): Big City, Bright Lights (2012). (School Curriculum): The Still Waters Writers' Workshop (2010) and The Super-Heru: Activating Your Super-Hero (2011). (Books): Watts Learning Center Anthology (2011); Sounds from the Waters Poetry Anthology (2013); Royal Feast: Poetry, Prose & Short Stories (2015) and Internal Balance - Would You Marry You?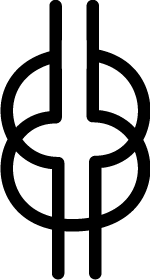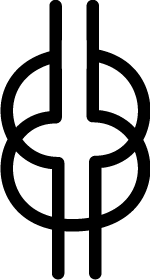 "Mr. Luja is an extremely knowledgeable and captivating speaker. He has an immense gift for delivering information and ideas in a way that appeals to many audiences."

Vivian Price Ph.D. Professor,
California State University, Dominguez Hills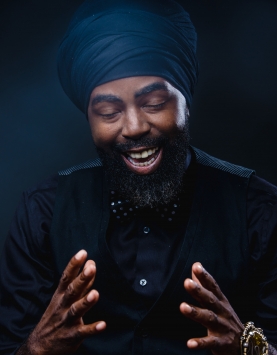 "Such a gifted individual, his voice needs to be heard... I personally believe he is a genius with words".

Animashaun Rahh

-Musician / Educator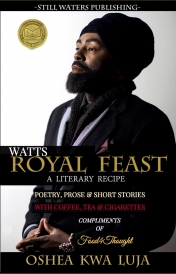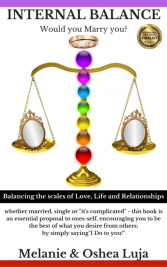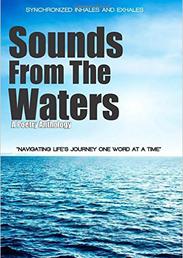 Royal Feast is a collection of poetry, prose and short-stories that reflects Oshea Luja's intimate testament of his unwavering fascination for the written and spoken word. With over 80 poems categorized as menu line items, you're sure to find something that will tantalize your taste-buds and keep you wanting to dine at his literary restaurant.

"Internal Balance" is a colossal rite of passage into wholeness, self-liberation, trust and responsibility. It is an unwavering radical love from within, a ceremony of transformation, and announcing to yourself what is true in your moral fibers and being celebrated as you make it known that you are ready to live your fullest potential now.
"Sounds from the Waters", is a symphony of creative voices that gives birth to sparkling waves of jewels drawing one into a trance like state inspiring deep thought and contemplation. Each poet brings his own authenticity, style, and timbre, adding to the favor, depth, and richness of this anthology.
Resources for Teachers and Educational Institutions



Accessible to work in collaboration with teachers to provide resources that support planning and carrying out meaningful projects with students based on the following areas of expertise and insights:

• Depth of knowledge regarding cultural strengths, resources, history/traditions, organizations, leaders and perspectives, including familiarity with deeply rooted local community organizations and historical landmarks
• Depth of knowledge of key historical and contemporary cultural community-based leaders, organizations and landmarks and strategies for exploring and investigating the community to understand history, perspectives, possibilities and solutions

• Expertise in designing and carrying out authentic projects representing the Watts Community, including producing The 50th Golden Anniversary of the Watts Writers Workshop in collaboration with Cal-State University of Dominguez Hills, and co-producing the Watts Rebellion 50th Anniversary in collaboration with Ant Marshall (The Lyricist Lounge) and Grand Performances in Downtown Los Angeles.

• Co-Founder of Still Waters Publishing Press – a small press that publishes 4-5 manuscripts a year and has a staff of professional writers, educators and workshop facilitators. Facilitator of the Doby Boys Youth Program at the Watts Learning Center and has also published an Anthology with authentic WLC student life narratives through poetry. Creator of The Majestic Power Workshop Curriculum, that serves California Charter Schools, Private Institutions and The Los Angeles County Public Libraries.

• Expertise in authentic use of digital, visual and arts as media for expression in conjunction with oral and written language development across genres (expository research, poetry, narrative) and for varying audiences and purposes.





Copyright © 2017 Oshea Luja & Associates LLC